rebeldes del mar
Rebels of the sea
We invite you to read the book and to become a Rebel of the Sea.
Rebels of the Sea was created to recognize the work of women and men who have challenged existing paradigms and methodologies. Demonstrating that together we can move forward with absolute haste and total respect for human rights, for the conservation and sustainable development of fisheries and oceans.


0
invertebrates and fish records

0
tons of sustainable catch
Fully protected marine reserves

0
km²

0
communities with which we have collaborated
COMMUNITY AND BIODIVERSITY
What is COBI?
Comunidad y Biodiversidad (COBI) was launched from the inspiration of a group of young people fascinated by marine life and concerned about the poverty levels in developing countries. The need to promote marine conservation and sustainable fisheries management was identified, always considering the necessity of working hand in hand with those who inhabit Mexico´s coastal communities. COBI was established on the 15th March 1999.
The current and next generation of people engaged in fishing use and share their knowledge to design and implement solutions that achieve resilient coastal communities and healthy oceans.
To achieve this goal, we will implement 3 strategies:
01.
Innovate
300,000 fishers (men and women) share knowledge to co-create solutions.
02.
Connect
A network that incubates and accelerates financially sustainable solutions.
03.
Scale
Mexican fishers (men and women) inspire others in Latin America to use and develop solutions. Future generations are better informed and participate in the work to achieve resilient communities and healthy oceans.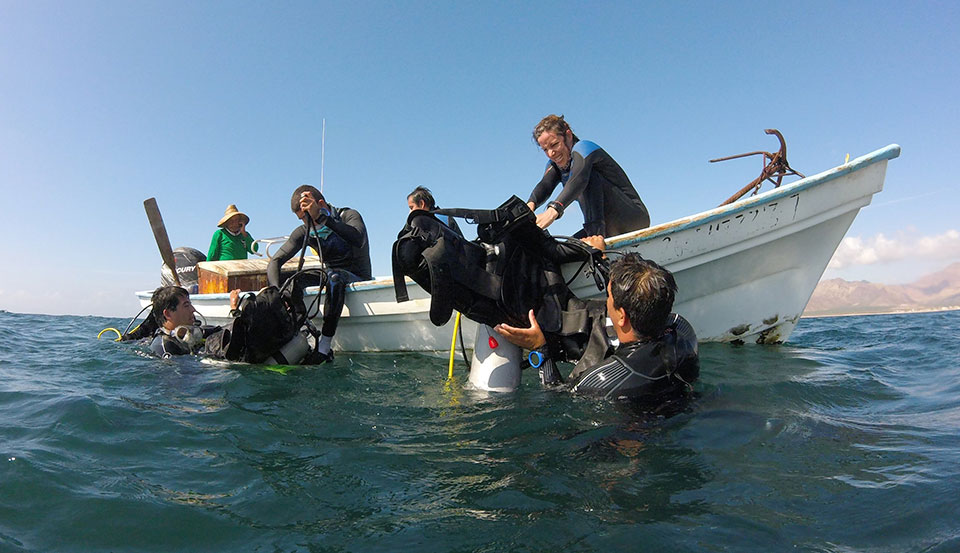 WHERE DO WE DO IT?
Ecosystems and communities where we collaborate
For more than two decades, COBI in collaboration with women and men from 34 fishing communities in Mexico, have co-created demonstrative models to restore marine ecosystems and the fishery.
August 11th, 2021 Dear Friends: With great enthusiasm, I am happy to share that, after a long process of identifying suitable candidates led by the Comunidad…
To the Rebels of the Sea, because we need more. In a changing and complex world where fisheries and oceans face critical challenges such as maintaining fisheries…
scientific and dissemination articles, book chapters and technical reports, available for free.
Year: 2021 Cite this article: Grorud-Colvert, K. 2021. The MPA Guide: A framework to achieve global goals for the ocean. Science 373: DOI: 10.1126/science.abf…
Year: 2021 Cite this article: Low, N.H.N., Micheli, F., Aguilar, J.D. et al. Variable coastal hypoxia exposure and drivers across the southern California Current.…
Help us protect the marine ecosystems
We carry out our work thanks to donations from foundations and people like you.